If you have taken a Netflix subscription then you know how addictive it is. Being a Netflix fan for years you might have watched almost every popular Netflix show.
We all must agree that Netflix has some of the great TV shows.
Famous shows like Breaking Bad, Stranger things, The Walking Dead and many other shows release their new season making the customers retain their subscription.
There are also many good movies to make your Fridays & Holidays better. So fun is guaranteed for your money spent every month.
If you have finished everything and still have plenty of time then here is the list of Netflix Originals 2019. Every show mentioned here has a unique story and nobody can beat Netflix when it comes to quality.
Some of these are released in late 2018 and few are released in early 2019. Let's have a detailed look at these shows.
New Netflix Originals;
1) Love, Death & Robots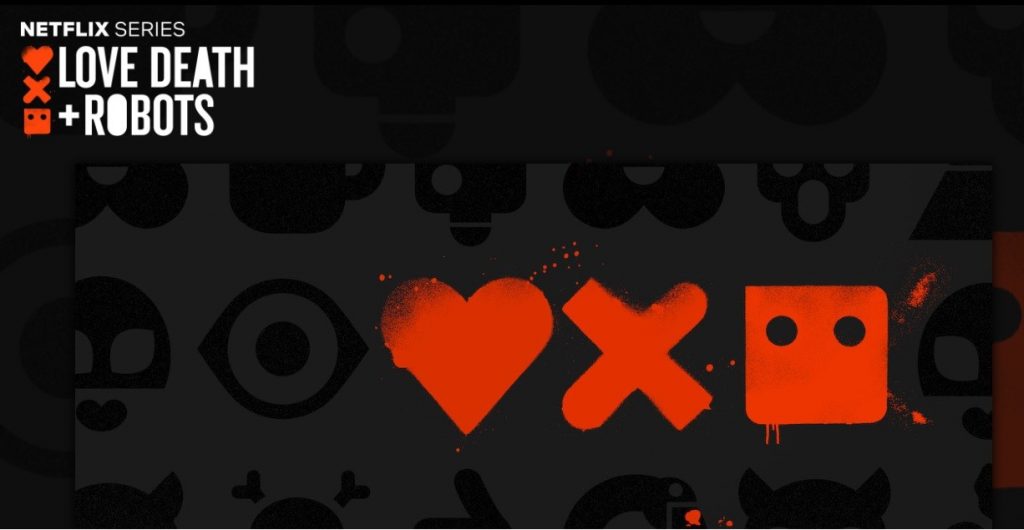 This series is nothing but a collection of short stories. Love, Death & Robots has18 episodes and 18 different stories.
Love, Death & Robots shows diverse incidents between human and machines. This anthology Sci-fi series stands unique because of its animation style, fantasy story.
In today's world, technology has progressed so much that man-made machines are taking over humans. In Love, Death & Robots animation looks so real that it gives you the feel of actual people.
Episodes are short-lasting 15-20 mins but the story in every episode is brilliant and unpredictable. Even though you are not an animation fan, you will enjoy it completely.
2) On my block
This series gives you the experience of growing up. On my Block is a teen drama consists of 4 teens who go to the same high school. Their school life, fun, teenage feelings, gang life, friendship saga, community living etc is the highlight of the story.
It highlights the friendship bond, social behavior, and emotions between people. First few episodes of 'on my block' are slow paced but you will love it as you keep watching.
It brings back your teenage memories. On my block makes you smile!
3) The Umbrella Academy
This series is created based on the comics and graphic novels written by Gerard Way. Gerard Way is a lead singer in the rock band 'My Chemical Romance'.
The story revolves around kids who were born mysteriously in 1989. Women who gave birth to these kids were not connected to each other and a surprising fact is that they never showed any pregnancy symptoms.
Total 43 children were born and out of these seven were adopted by the billionaire industrialist Sir Reginald Hargreeves. Hargreeves takes good care of them and trains them to save the world.
But things don't go as per the plan. This family has to depart because of uncertain situations. However, Hargreeves's death reunites the kids who are in their teens now. They work together to find the truth behind their adoptive father's death.
Though the twists in the series are predictable, the series is fun to watch with the family.
4) After Life
After Life on Netflix is the complete show by Ricky Gervais. He has written, directed, produced and starred in this series.
Ricky Gervais is a nice guy whose life turns upside down once after his wife's death. Unable to handle the grief he chooses a different path to overcome his feelings.
His family and friends try hard to save this guy but they fail in front of determined, completely changed, devil attitude guy. He gets annoyed to see people who are living a normal life while his life has ended. He wants to end his life too but he has a dog to take care of.
This series is a mixture of emotions, comedy, in-depth thoughts, sorrow, tantrums and happiness.
5) Russian Doll
OITNB fame Natasha Lyonne is starring in the lead role in Russian Doll. One of the funny series which you will never get bored to watch.
Nadia Vulvokov wants to attend a party in New York City. Every time she wakes up, the time hasn't moved, the date hasn't been changed and she is stuck in the time loop.
Nadia attends the same party over and over again. Every night she dies and wakes up early morning as if nothing has been changed. Nadia tries hard to come out of this deadly loop.
Weird, trouble looking Natasha rocks the floor with her acting. Though it is titled as comedy-drama the series is trying to convey some bitter truths related to life.
6) You
Joe Goldberg is a bookstore manager who falls in love with Guinevere Beck, an aspiring writer. It was love at first sight for Joe and he is ready to do anything to impress Guinevere.
Joe uses social media to track Guinevere and removes all the obstacles between them. Remember he can go to any extent!
You is a romantic series depicting the essence of true love along with showcasing the side effects associated with intense love. Also, it highlights how social media can interfere in personal lives and stores personal details.
You is based on the novel with the same name written by Caroline Kepnes. The story narration is really unique making it one of the dark yet sexy love story.
7) The Haunting of Hill House
As the name says 'The haunting of hill house' is a horror story, a reimagination of the novel The Haunting of Hill House by Shirley Jackson.
The story runs between past and present about five siblings experiencing haunting at the hill house. Every single episode is amazing when it comes to cinematography.
This series will make you binge-watch and you cannot just pretend to not-to-be-scared. It takes little time(First few episodes) to hook up with the story but once you get into it, it is all scary and interesting.
8) Queer Eye
This is a reality series first aired in 2003. Five gays(Queer) popularly known as Fab Five discuss their heterosexual interests. They talk about fashion, romance, style, and many other things.
The format of Queer Eye is completely different because this is not a web series! The Fab Five team helps other men by giving them advice on their wardrobe, home decor, cleanliness, grooming, etc.
They are on the wheels to change others lives. Queer Eye is unique because it is purely based on the LGBT community. This show has received a mixed response but got a good rating on IMDB.
9) Dead to me
Released in May 2019 Dead to me is another must-watch Netflix shows. Showcases the power of friendship and the dark secrets of two women's life who have their own grief.
Jen's husband died in a hit and run accident and Judy's boyfriend died of a heart attack. Deeply in pain, they both meet in therapy class and a quick bond wraps them together.
As they get more close to each other, life takes them through the tunnel of dark secrets which they are trying to keep from each other.
Christina Applegate and Linda Cardellini have amazing on-screen chemistry. Dead to Me is a fine blend of dark comedy, drama, sorrows, and friendship.
10) The Order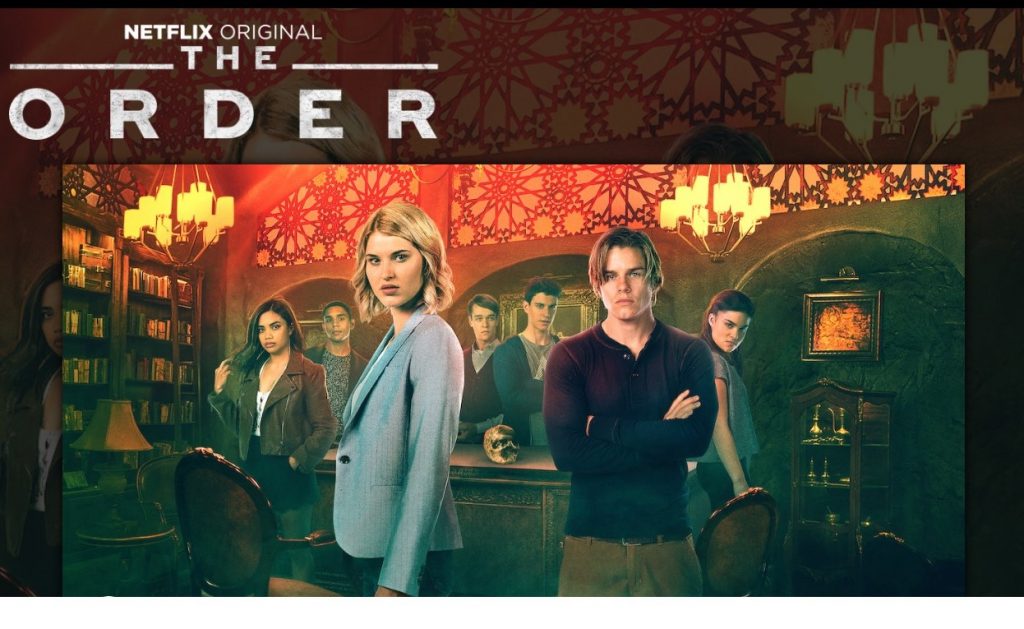 'Hermetic Order of the Blue Rose' is a secret society where dark magic is practiced. After his mother's death, Jack Morton joins this society and starts learning magic tricks.
He dives deep into it and finds some dark secrets about his family. The story continues with Jack's revelation and the associated family drama around the truth.
If you like watching magicians or fan of Vampire diaries, supernatural etc then 'The order' is for you. The acting could have been better compared to other famous Netflix TV shows, but the story is something different and interesting.