Amazon Prime has been the homeland to Hindi stand-up shows. In the past year, there were many shows introduced and almost every Hindi Standup comedian hosted his show on Amazon Prime Video. From the famous Zakir Khan to new bees like Nishant Tanwar, Rohan Joshi have launched their own show.
Amazon has invested a good amount of money to create these comedy shows. However, shows like Comicstan, One Mic Stand etc fail to meet the expectations. Hence we cannot proclaim that all the Comedy Shows created by Amazon are up to mark but we can definitely pick up the best shows.
If you have already watched Best Hindi TV shows on Amazon Prime and all the Latest Hindi Movies then you should try watching these Indian stand-up specials. I'm sure you won't regret it!
Here is the list of Hindi stand-up specials which surely will make you laugh.
1) Haq Se Single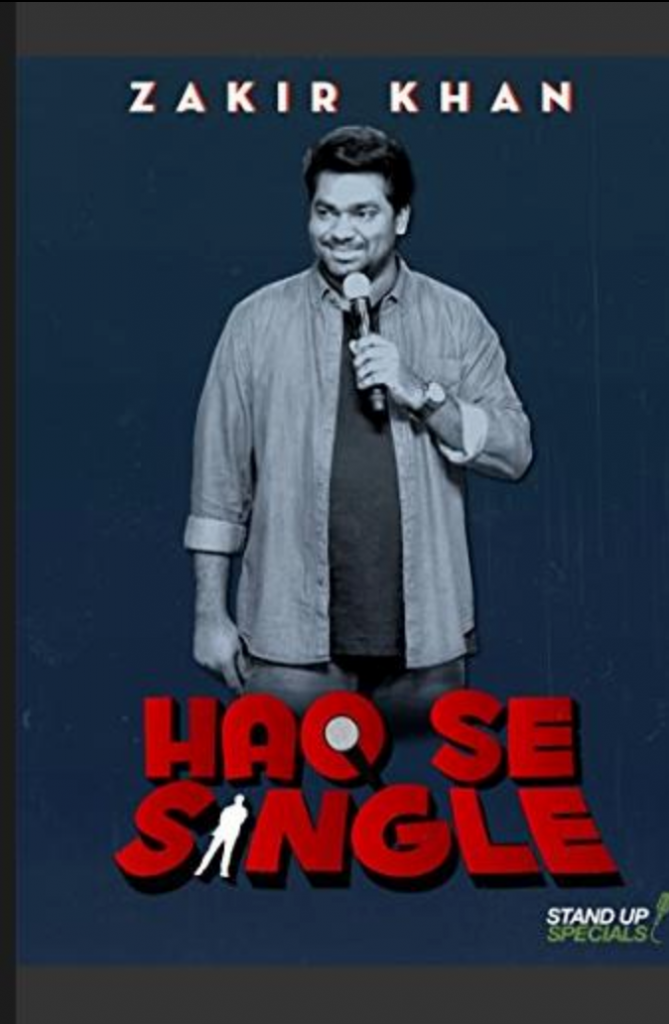 Zakir is known for his narration and comedy timing. He is natural! Most importantly, his shows are full of real-life lessons which are cherries on top of the humor cake.
Haq se single is Zakir Khan's solo performance where he explains his teenage life, infatuation, love, breakups, and many other things. He explains how he is happy about being single in life.
Zakir will hold you in his charm throughout the show. Every time you watch this show, the jokes seem fresh, making you happy and cheerful. Zakir has been succeeded in winning people's hearts again! Haq se Single is one of the most watch stand-up shows on Amazon Prime under the Hindi Category.
2) Biswa Kalyan Rath: Biswa Mast Aadmi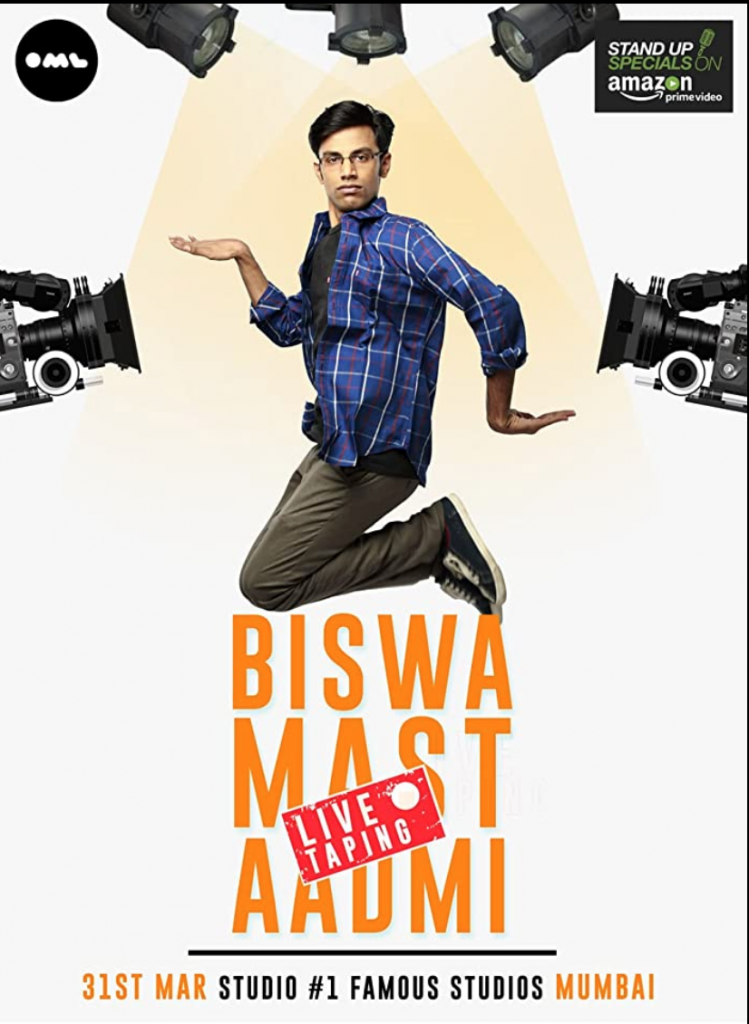 From Youtube comedy series to be a real stand-up comedian, Biswa has come a long way. This guy sure has charm, wittiness, body language, and everything required to be a great stand-up comedian.
Biswa Mast Aadmi is the stand-up show given by Biswa and produced by Amazon Prime. This show is proof that Biswa and his team can make more such successful shows.
In this show, Biswa picks random topics and engages the audience with his cheerful voice. He boldly talks about some of the stereotype topics which most of the comedians are scared to talk about.
3) Kanan Gill: Keep it Real
Kanan Gill Kept it real! This show is everything about Kanan, his parents, his opinion about Indian constitutions, love life, mosquitoes and what not! You will be surprised to see the variety of topics picked by Kanan and he will never bore or miss the connection while changing topics.
Keep it Real has a smooth and humorous flow which makes you watch over and over again. His team has done a brilliant job in creating a funny script and Kanan had delivered it with utmost charm.
4) Gaurav Kapoor: HahaKaar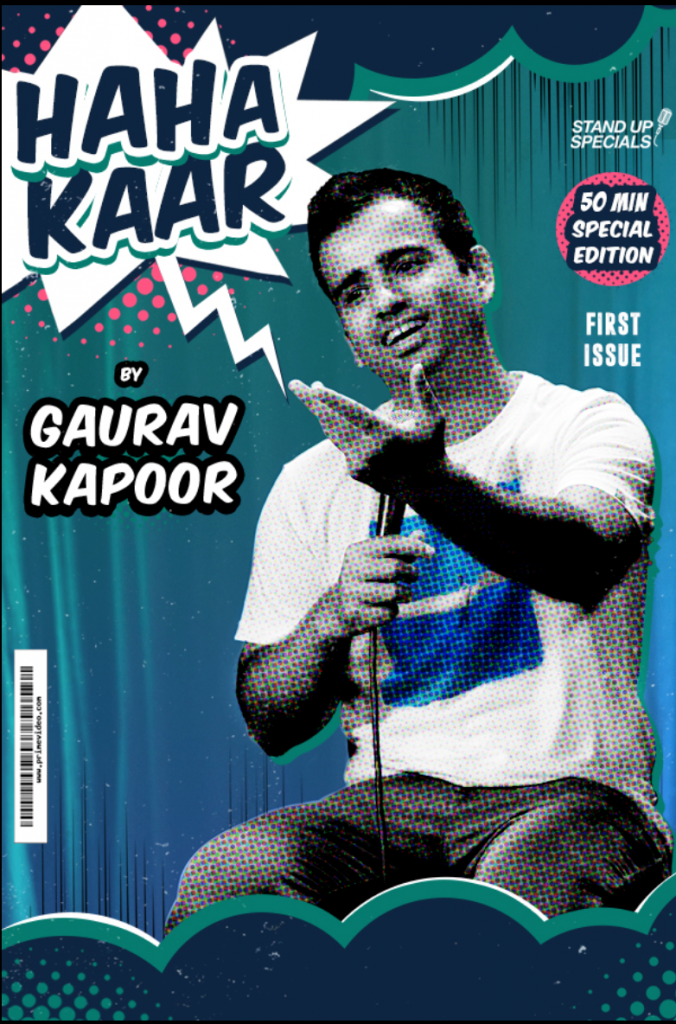 Gaurav Kapoor takes you on the laughing ride with his show HahaKaar. He presents himself as a victim on the stage by narrating many stories. It is finally up to you to decide whether he is really a victim or he cooked up the stories!
The jokes will make you nostalgic and make you agree with everything Gaurav is saying. He talks about his friends, situations when he felt weird and many other things.
He talks too fast making it little hard to follow up and keep up with the flow. Otherwise, Gaurav has done a fabulous job with his script and presentation.
5) Kaksha Gyaravi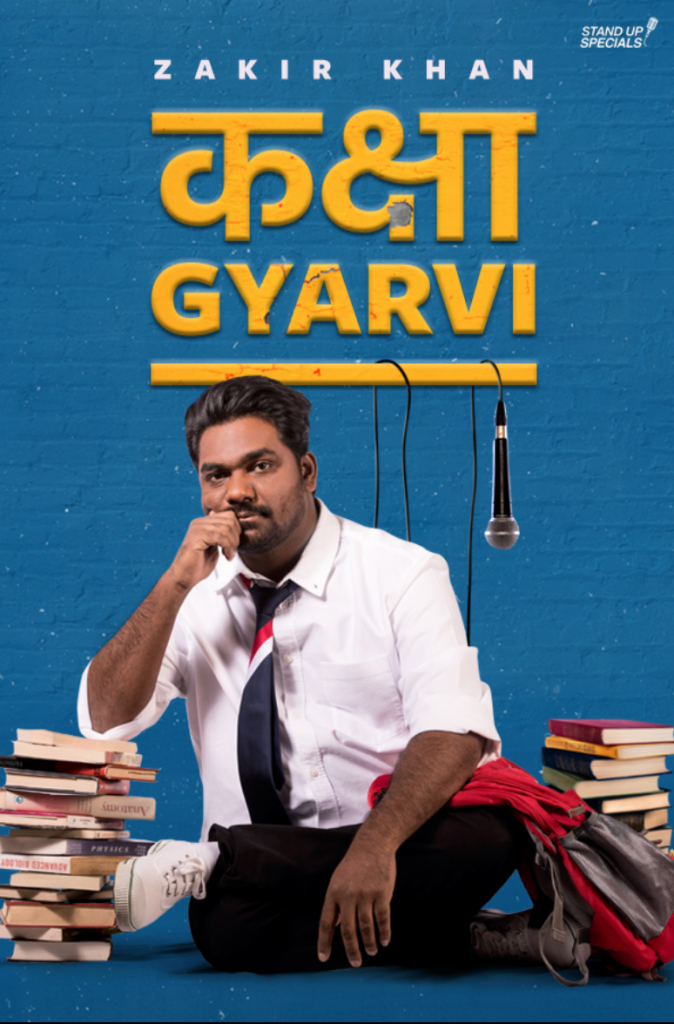 Another blockbuster by Zakir Khan. Big brother is on stage to share his school and college memories and teach everything just like he taught about Sushi in Haq se single.
As usual, the script and Zakir's narration win the entire show. He keeps the audience engaged with his repetitive phrases taking them through his childhood journey.
6) Biswa Kalyan Rath: Sushi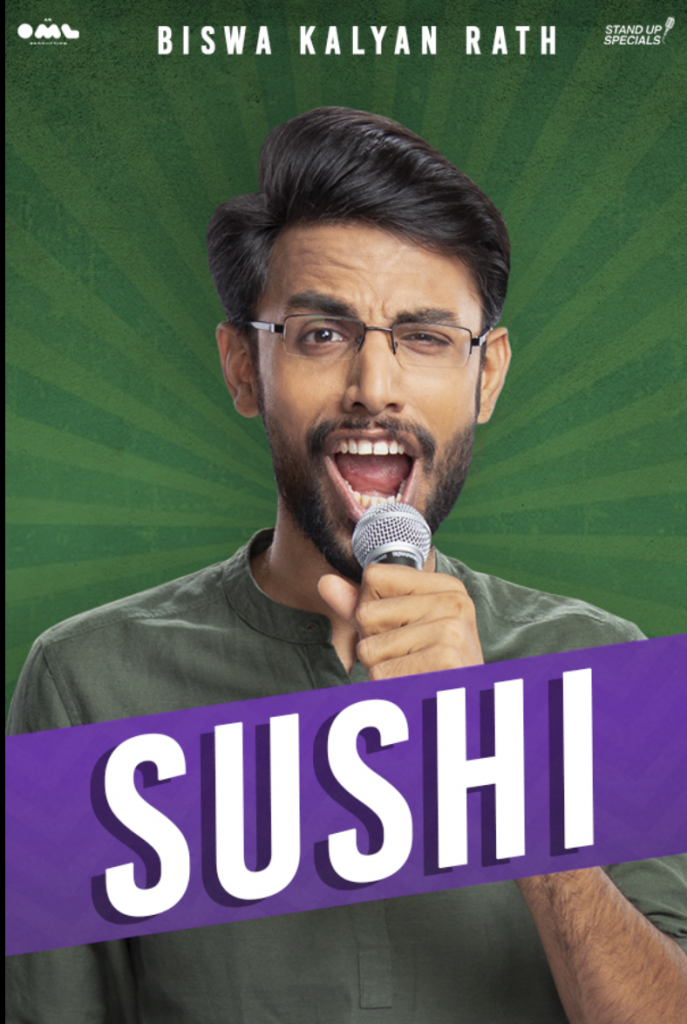 Mast Aadmi Biswa is back with his delicious Sushi recipe. This show is "A carefully assorted platter of raw but delicate jokes skillfully assembled with great care and precision from thinly sliced observations caught from the sea of the existence of humanity on planet Earth that leaves your soul feeling cheerful, happy, content and light".
Compared to his previous show 'Mast Aadmi', sushi seems to be sore and tasteless. However, Biswa has succeeded in keeping his wittiness throughout the show. He occupies the entire show in one hour and tries to make his fans laugh.
7) Kenny Sebastian: Don't be that Guy
Kenny has earned a huge following by working in various fields. He is a musician, guitarist, filmmaker and stand-up comedian. Stand-up comedy seems to be his favourite because he is definitely good at it and has a bright future.
Kenny created his solo show "Don't be that guy" with the help of Amazon Prime Video. He talks about the side effects of turning 26 and everything about 'that guy'!
8) Problems – Azeem Banatwalla
Azeem Banatwalla has taken the stage to solve problems of the world. He talks about all sort of problems such as religion, racism, politics, government and everything that bothers him (and you!).
The jokes are witty, dark, address current affairs and facts. This is his second stand-up show on Amazon Prime. Compared to his first show "Cometh the Hour", 'Problems' has gained lots of traction.
Azeem is confident and creative with his presentation. He worked for 2 years on this script which definitely outperforms all the expectations.
9) Rahul SubraManian – Kal Main Udega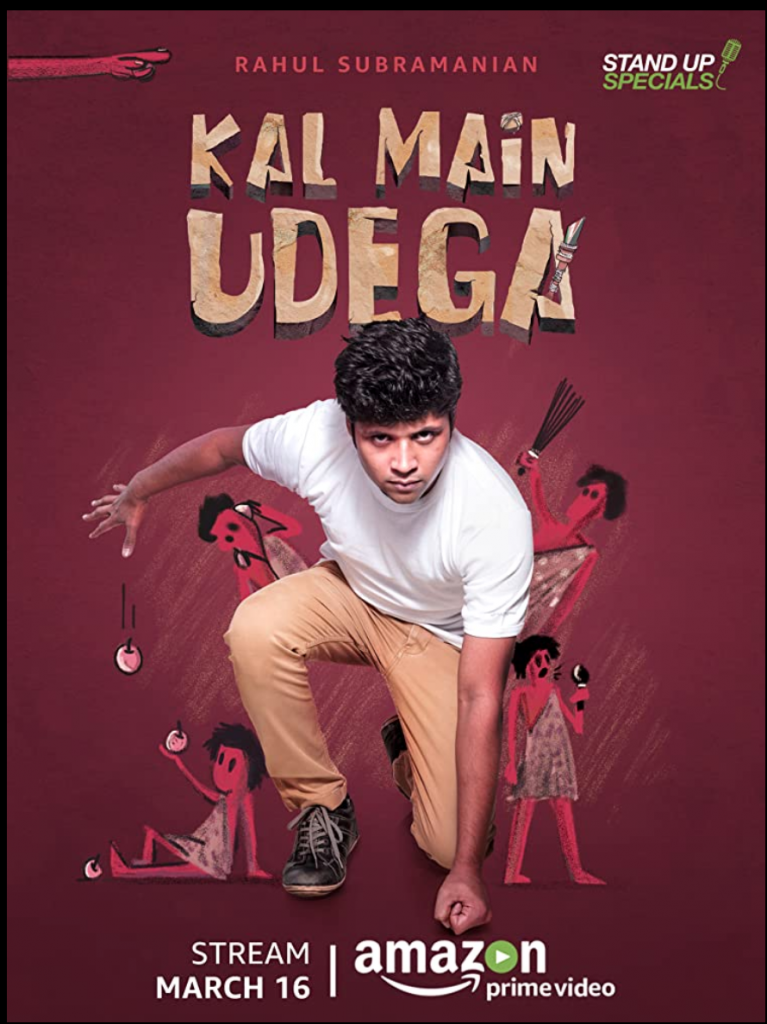 Rahul has set the stage to take his audience on a thrilling journey. He has chosen a variety of topics with no correlations, transitions and hence you need to derive your own message from the show.
There is humor, dancing, takeaway message, personal experiences, everything that a successful show needs. This is the second show by Rahul on Amazon Prime.
10) Sorabh Pant: Make India Great Again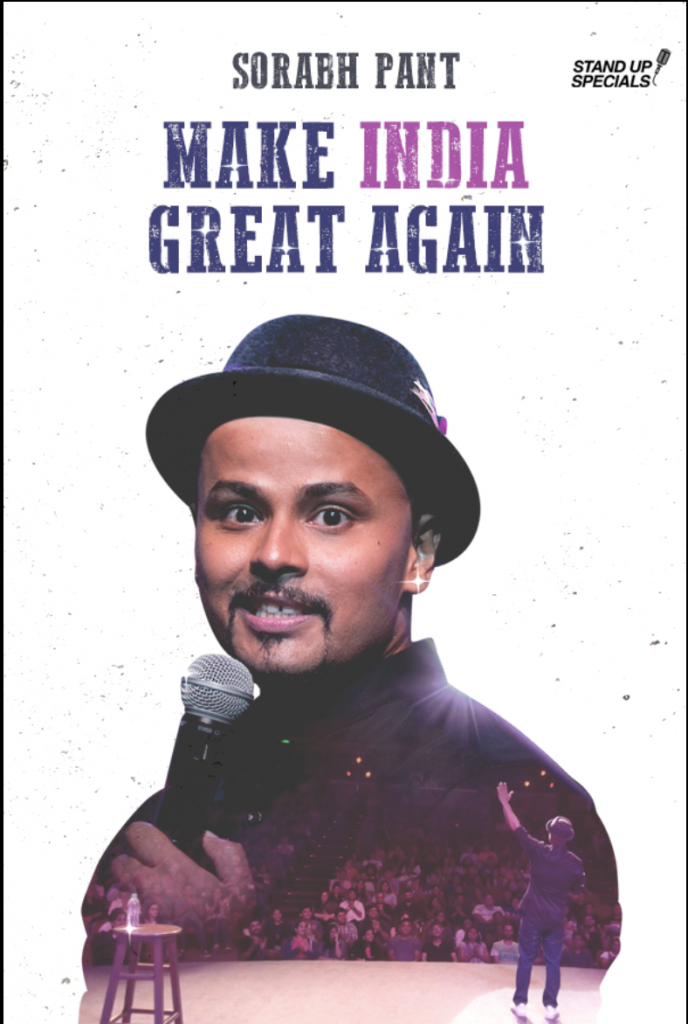 Sorabh Pant's first show on Amazon Prime was 'My Dad thinks he is funny' which was released in 2017. The show failed to attract a huge audience hence Sorabh decided to give it another try which didn't fail to meet the expectations.
In this show, he talks about some serious topic such as drugs, International relations, Indian politics and everything he wants to change. Though he couldn't change anything to make India great again he definitely made his fans laugh again.