Better Call Saul is the spin-off of the famous show Breaking Bad. I'm sure you have heard of Breaking Bad. This was the show which made almost everyone to become a fan of Walter White.
Breaking Bad has huge fan followers while Better Call Saul has a separate fan base. In terms of crime, Drugs business Better Call Saul is better compared to Breaking Bad.
Let me introduce Breaking Bad first and then I will touch Better Call Saul.
In 2008 First season of Breaking Bad was aired on AMC. This show was mainly based on drugs and money.
Walter White is a Chemistry professor, finds out that he has cancer. Being a Highschool chemistry teacher he cannot afford his hospital bills even after insurance. So Walter White decides to earn money to cover his treatment.
There is only one way to earn money easily & quickly, the ILLEGAL way. Obviously, Walt Whiter choose the illegal path.
He doesn't have a slight imagination of the world he is stepping into, the cruelty, lies, crimes it has to offer. The only thing he has is, his capability to cook 99% pure meth. The world he enters takes him deep within and at one point of time, he just cannot come out of the dark hole.
Eventually, Walter White becomes the king in the name of Heisenberg. His path was not easy.
Jessy Pinkman is a young boy who knows about drugs business partners with Walter White. This pair makes a lot of money and they are together in every crime that takes place in their path.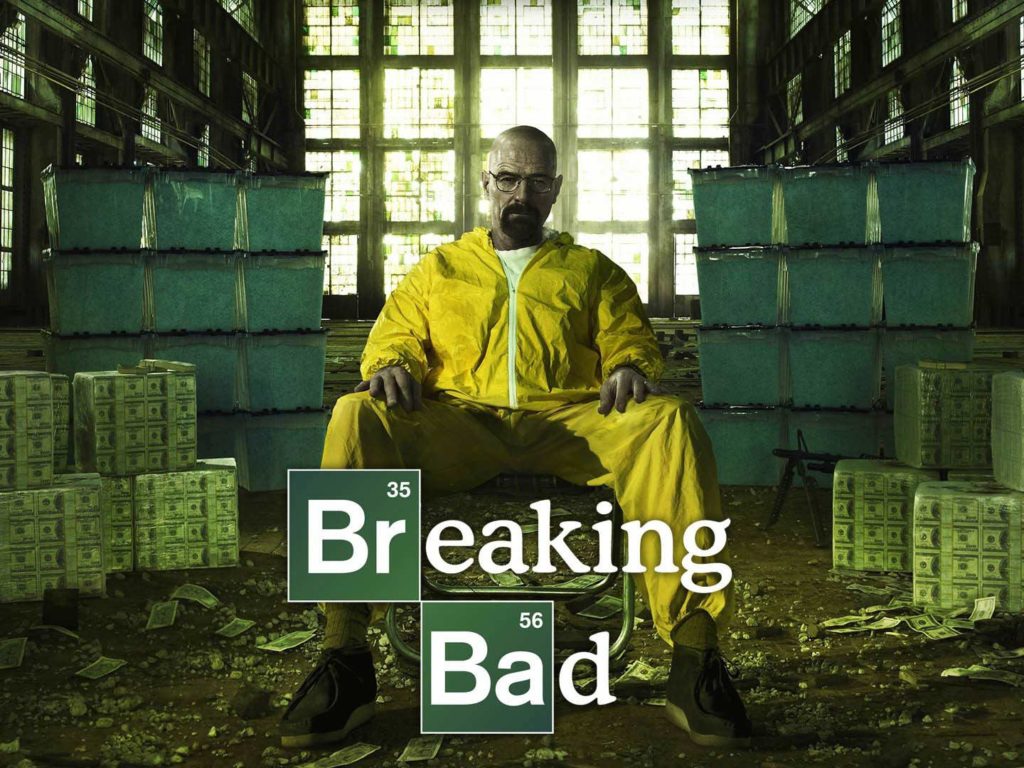 Walter White struggles to keep his secrets from his wife and detective Brother-in-law who is a DEA. This is the plot of Breaking Bad story.
Now coming to Better Call Saul…
Saul Goodman is the lawyer of Walter White in Breaking Bad. He has done an extraordinary role as a corrupt lawyer who endorses drug dealers for the sake of money.
Better Call Saul showcases the earlier life(6 years before) of Saul Goodman. The life he lead before entering into drug world as a lawyer.
In this series, there are few characters who are in the Breaking Bad. There are additional characters to the main plot making it entirely different from Breaking Bad.
Saul is Jimmy McGill, a struggling lawyer who tries to prove as a good lawyer in front of his brother Chuck McGill. Chuck is a successful lawyer who has built his own firm and has earned a lot of respect from the community.
While the Big Brother is famous & Good, small brother Jimmy is completely opposite. He cannot keep himself disciplined when it comes to law. Chuck hates his brother for his own reasons.
Jimmy hustles to pay his bills with low income. He wants to start his own office with his girlfriend Kim Wexler who is a lawyer in Chuck's firm HHM.
Jimmy loves everyone from his heart thus he gets love in return. There is a parallel story of Gus Fring, Mike, and other drug dealers.
Related: 20 must-watch Netflix shows
Which one is better?
Breaking Bad or Better Call Saul?
If you ask me, I would say both!
If you are a fan of Breaking Bad I'm sure you will definitely love Better Call Saul. In both series, it is the same person. Bob Odenkirk (Saul) is a good actor and nobody can be the Saul apart from him.
Few people claim that Better call Saul is slow paced compared to Breaking Bad.
It is slow paced in the initial episodes because they are building Jimmy McGill character. Better Call Saul also has great casting just like Breaking Bad.
Hence I would recommend both series which are available on Netflix.
If you have already watched any of these or any one of these share your opinion in the comment section. If you haven't watched then add these to your to-watch list 🙂