Most of the TV shows are not suitable to watch with family. So far we have seen a number of TV shows and I also have written top 20 TV shows on Netflix. All these shows are for adults, includes dark humor, adult scenes, crime, drugs, racism, sexuality make them unfit as family shows.
Hence it becomes very difficult to choose TV shows while watching with kids. The list narrows down and there are very few kid-friendly shows available on Netflix & Amazon.
Today we are talking about one such TV show, 'A series of unfortunate events'. As I said earlier, I watch all kinds of shows. I don't judge TV shows based on category or poster or story.. Instead, I watch and then decide! Some make me feel regret for wasting my time and some shows surprisingly turn best!
A series of unfortunate events is based on a series of thirteen children novels written by Daniel Handler(Lemony Snicket). These books have a dark mysterious story.
In 2014 Netflix decided to bring the Daniel Handler's stories on screen and started hunting for producers, showrunner, and the cast. In between, there were many changes and finally, they telecasted the first season in 2017.
Daniel Handler has penned the story so beautifully that it can be extended in a number of ways. Thus Netflix has the power to make as many as seasons without affecting the main story taken from the book.
What is the story?
Baudelaire family is known for its wealth in the entire town. However, their house was set on fire and the parents were died living their kids orphaned.
Mr.Poe, a banker who is in charge of Baudelaire's bank affairs sends them to Count Olaf's house. Count Olaf is a distnat relative to Baudelaire known for his weird appearance and acts.
Violet Baudelaire is the eldest sibling among 3 kids known for her detective skills. Klaus Baudelaire is next to Violet has a power of speed-reading. Sunny Baudelaire is the last one, baby of the Baudelaire family. She has some magic powers.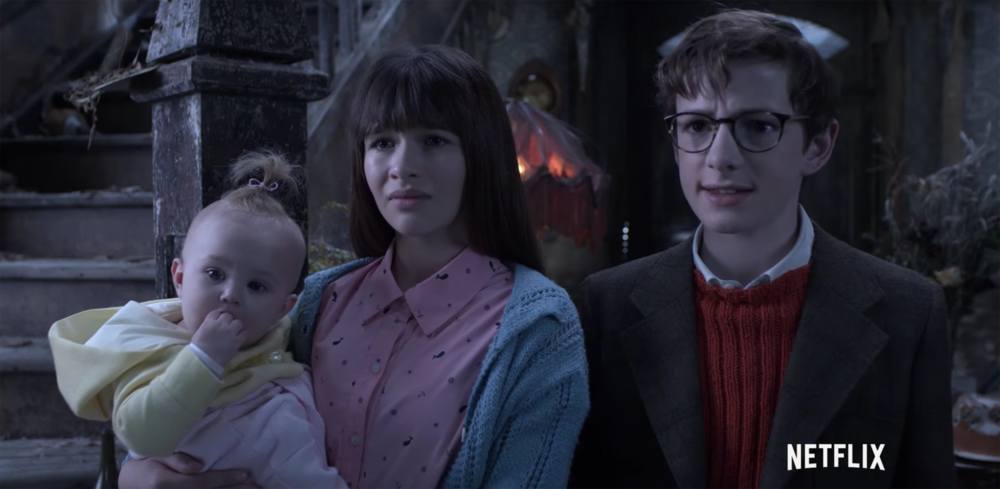 Thus Baudelaire kids start living with Count Olaf. He makes them stay in a dirty place, makes them do household chores and doesn't give proper food to eat.
As the story progresses Baudelaire kids find out that Count Olaf is trying to steal their fortune. Since Count Olaf doesn't allow them to meet any outsider they have to plan on their own to stop this evil man.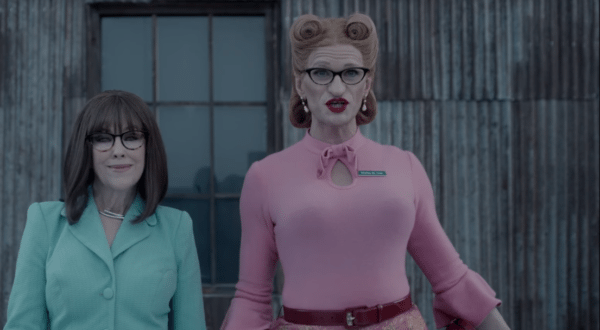 He comes in different attire in order to get Baudelaire kids to sign the fortune to him but his attempt is failed every time because of the skills shown by the kids.
There is also a movie based on the same book
Lemony Snicket's A Series of Unfortunate Events!
The movie was released in 2004. When it was released people accepted it happily but the comparison started once after Netflix released its first season.
Count Olaf beats Jim Carey(from the movie) in terms of acting, costume, and he is scarier giving the real feel of the character written in the book.
People love to watch both the movie and the show. However, the show has more space for 13 books compared to the movie. The movie feels incomplete because a lot can be taken from books.
The movie is made from only a few books whereas Netflix dedicated 2 episodes for each book. Hence the show is more in-depth and theme specific.
It is weird & Quirky
The story is set in the '40s hence the entire set is built in a way to depict those days. As said by Neil Patrick (Actor who played the role Count Olaf) on Quora, the show can be called as era-less.

The tragic story of Baudelaire kids along with the humor and mysteries is made the show more special. During difficult times they think together, bring out their strengths and fight against Olaf.
The humor has never left the screen, every scene will make you laugh!
Season 3 is a visual treat
Compared to season 1 & 2, Season 3 has more beautiful well-crafted scenes. Production quality is improved and hence there is an improvement in the cast and the making. The creators have understood what exactly fans want to see and hence created the perfect show.
Here are some of the images.
The kids are grown up!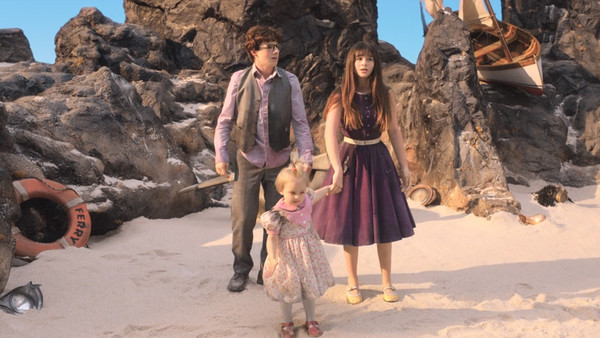 New people can be seen in the casting.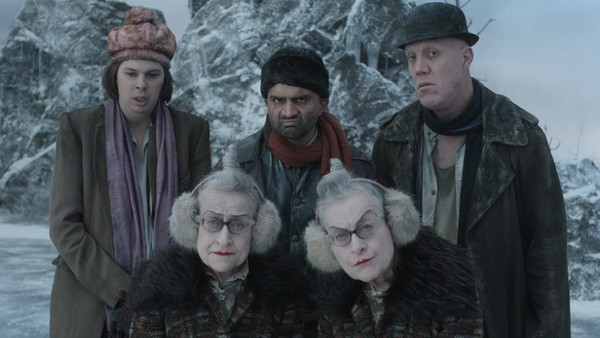 It's an exciting journey altogether.