Netflix is the largest online streaming company. Founded 20 years ago, today this website has thousands of web TV shows and movies. When Netflix was the only King of streaming services it rocked with content and subscribers. However, recently there are many streaming services have been launched taking away the subscribers from Netflix. Netflix is struggling to bring its originals and keep the license for some of the popular shows. Here is a list of the 20 best Netflix shows. Watch them before they disappear from Netflix.
20 Best Shows on NETFLIX
1. Breaking Bad (5 Seasons)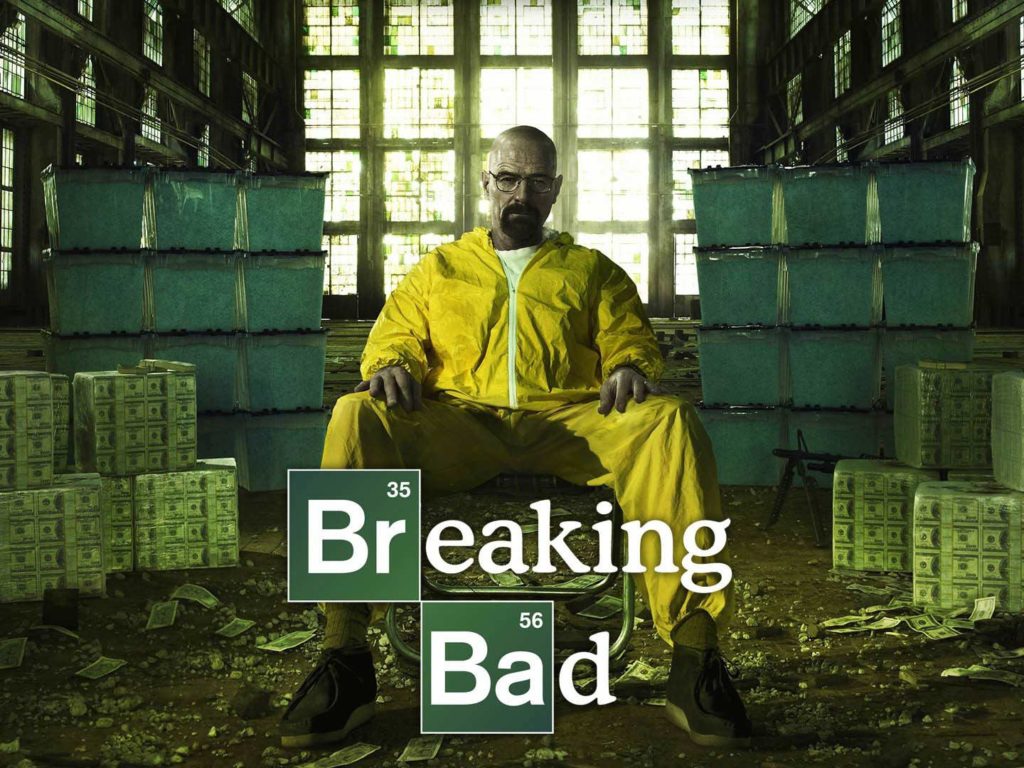 The story of Walter White is a high school chemistry teacher who enters the drug world due to many reasons. His depressions, lung cancer, and financial issues give him a desire of earning money before he dies.
Methamphetamine is the highest sold drug across Mexico and the US. Walter White, a brilliant Chemistry grad starts cooking a pure form of methamphetamine which was very rare to find in the existing drug market. Jesse Pinkman (Aaron Paul), a college student helps Walter to enter this world, and they start cooking together.
Keeping secrets from his wife, hiding a witness from the DEA who is also a relative, managing illegal money, a threat from drug dealers, etc carry the story of this series. This show has won many academic awards and there are a total of 5 seasons on Netflix.
2. Stranger Things (4 Seasons)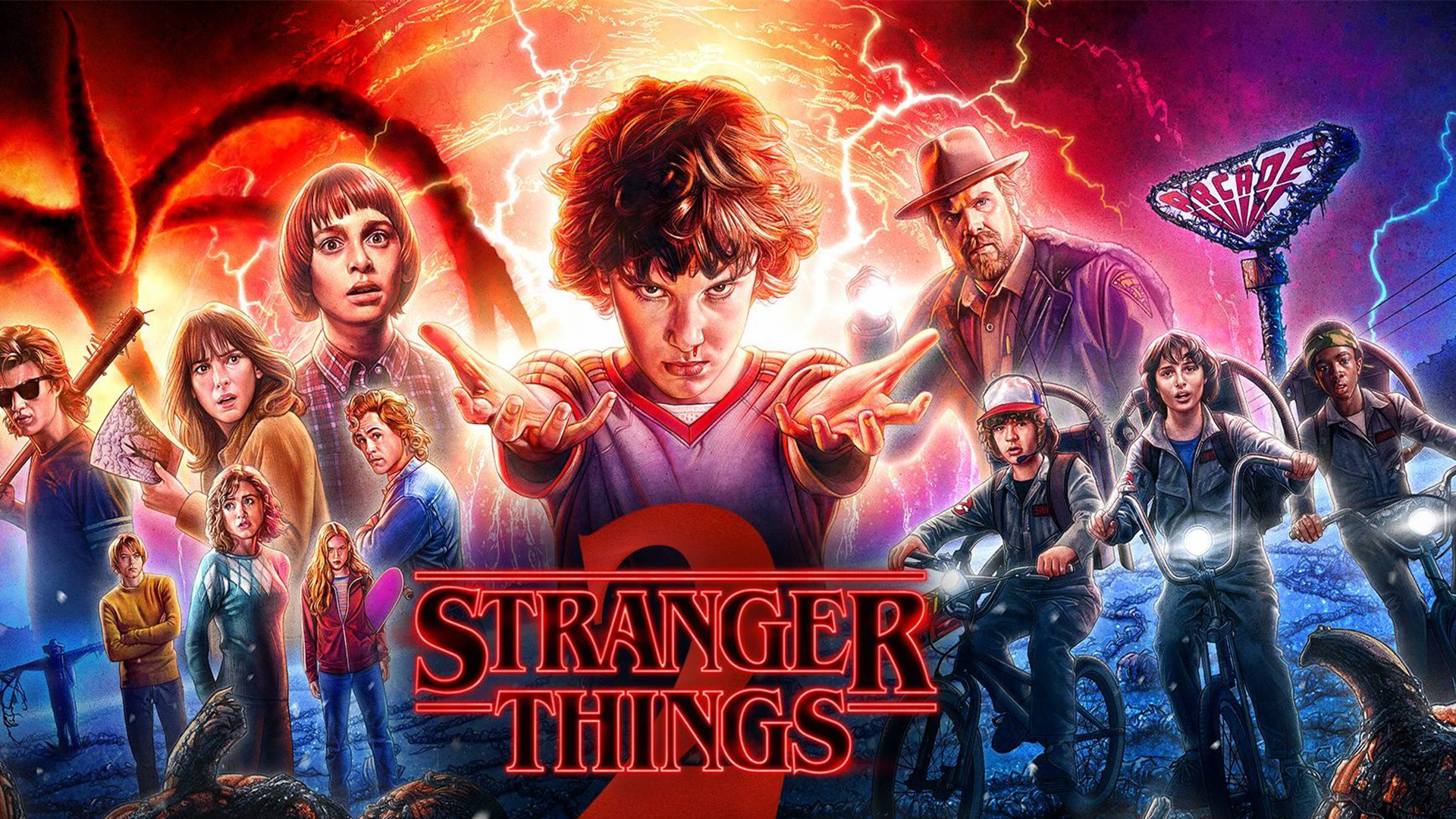 This series is a spectacular mixture of mystery, sci-fi, horror, drama, and love. Happened in the 1980s classics that captivated a generation, Stranger Things is set in 1983 Indiana, where a young boy vanishes mysteriously.  As friends, family, and local police search for this boy, they are drawn into an extraordinary mystery involving top-secret sci-fi experiments, terrifying supernatural forces, and one very strange little girl.
Created by the Duffer brothers, Stranger Things season 1 was released (2016) on Netflix without much hype. Quickly this nostalgia-filled horror series became popular and made Millie Bobby (Eleven) a star overnight.
El, Mike, Dustin, Lucas, and Will have given outstanding performances nevertheless of their age. They are the charm of this show. There is friendship, cute fights, jealousy, commitment, and research mind and altogether it is an interesting family show. Season 1 consists of 8 episodes with a duration of approximately 60 minutes that can be finished in a blink of an eye.
Stranger Things season 4 was released in May 2022 and there is an upcoming Volume 2 to this season.
3. Narcos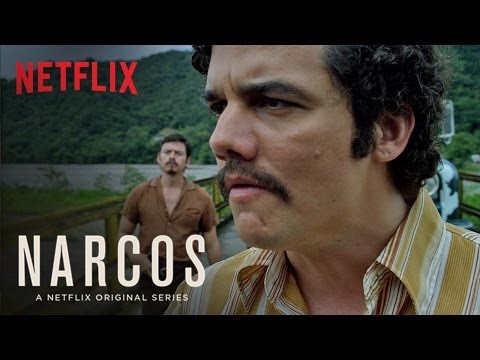 Narcos is a dramatization of actual events, a life story of the famous Drug dealer 'Pablo Escobar'. This crime drama depicts the incidents that happened during Pablo Escobar's era who was the drug lord in Columbia.
Season 1 & 2 shows the life story of Pablo. Being the most wanted drug dealer in Columbia Pablo was very smart in escaping from Police. Columbia government works along with American DEA agents in order to find and arrest Pablo. Pablo's cartel supplied 80% of the cocaine in the US turning over US $21.9 billion a year. This 'King of Cocaine' was one of the richest men in the world with an estimated known net worth of $30 billion!!! He was so wealthy that once he burnt 2 million dollars money just to keep his daughter warm.
It became a challenge for the US & Columbian governments to arrest Pablo because every time Pablo escaped using his money and tactics. The battle between a drug cartel and the US & Columbian government continues throughout the story.
Next Netflix bought Narcos: Mexico highlighting the Mexican drug cartel. People often ask which one is better Narcos or Narcos: Mexico but it is difficult to decide. However, Narcos is more strong and more powerful compared to Narcos: Mexico.
4. Money Heist (5 Seasons)
Money Heist is a Spanish show created by Álex Pina. The story is a well-planned robbery sketched by the mastermind profession with the help of 8 people who actually get into the ground for robbing the Royal Mint of Spain.
Money Heist is an open battle between police and robbers. The storyline seems simple but as it unfolds step by step you will be amazed at the way the story has built maintaining the curiosity in all of its episodes.
As police try to confront the robbers who have taken hostage inside the museum but fail every time to break the well-planned fort of robbers. Though the show is made in Spanish, non-Spanish viewers will not miss the essence of the show by following the subtitles.
5. Black Mirror (5 Seasons)
What a brilliant plot this is! Absolutely mindblowing. Black Mirror is a science fiction story showcasing the side effects of modern technologies.
Created by Charlie Brooker, Black Mirror is one of the must-watch British shows on Netflix. It's a collection of stories with a different technology-based plot in each and every episode. What happens if you are trapped inside an enclosed, automated space? What if your memories can be recorded and watched whenever you want them to see and delete all the memories if needed? What if you can order a replica of a dead person transferred into a synthetic body, almost identical to them? You are surrounded by a bunch of people who are recording you but not responding to you. Can you live such a life? A comic character created for fun becomes so famous that people start taking it seriously. Are they admiring the character or the person who is enacting that character? What if your social recognition is based on your rating? What will you do to get a 5-star rating or have a beautiful social media presence?
All such backfiring of modern technology has been shown in the Balck mirror series. Currently, there is a total of 4 seasons and season 5 is expected to be released by late 2018 or early 2019.
6. Orange Is The New Black (7 Seasons)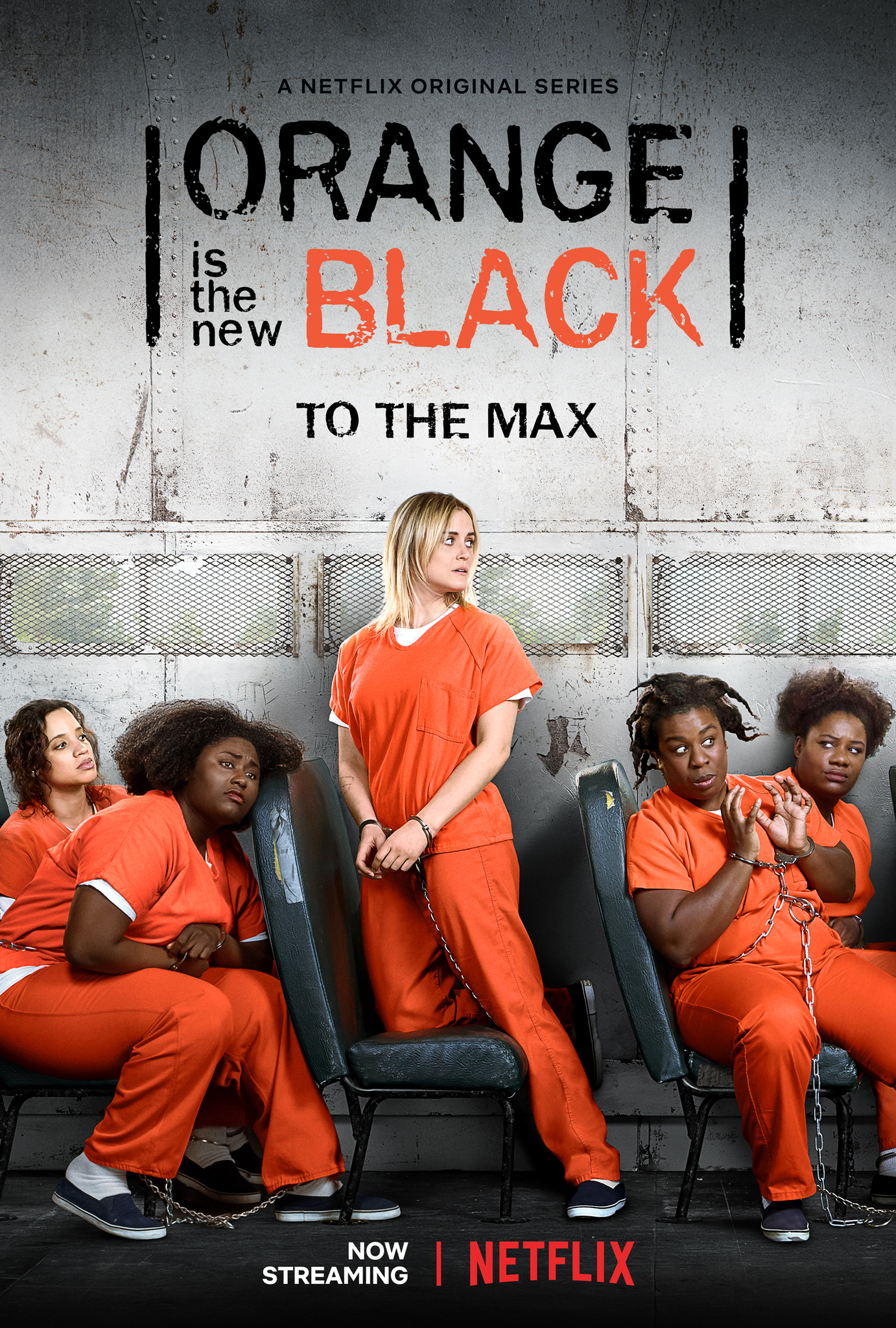 Famously known as OITNB, Orange Is The New Black is a series started based on stories of women in prison. This comedy-drama created by Jenji Kohan starts with the story of a girl who goes to prison accused of drug activities. Once she enters prison story builds up with many other characters. Each character has a story to tell, why they came to prison, how they want to escape, and the connection between each inmate.
Plus point of this show is that it is not a one-sided story. Each character gets a chance to describe herself. Sometimes life plays an unfair game with many people. There are innocents, cunning, awkward, Psychopaths, Chefs, Mothers, Daughters, Sisters, and girlfriends inside Prison who are struggling to get back to their life. You can see a bunch of women's roles in a single show.
Sadly the show has ended after 7 seasons. The complete cast of OITNB was sad and happy at the same time about their final season making fans emotional worldwide.
7. The Crown (5 Seasons)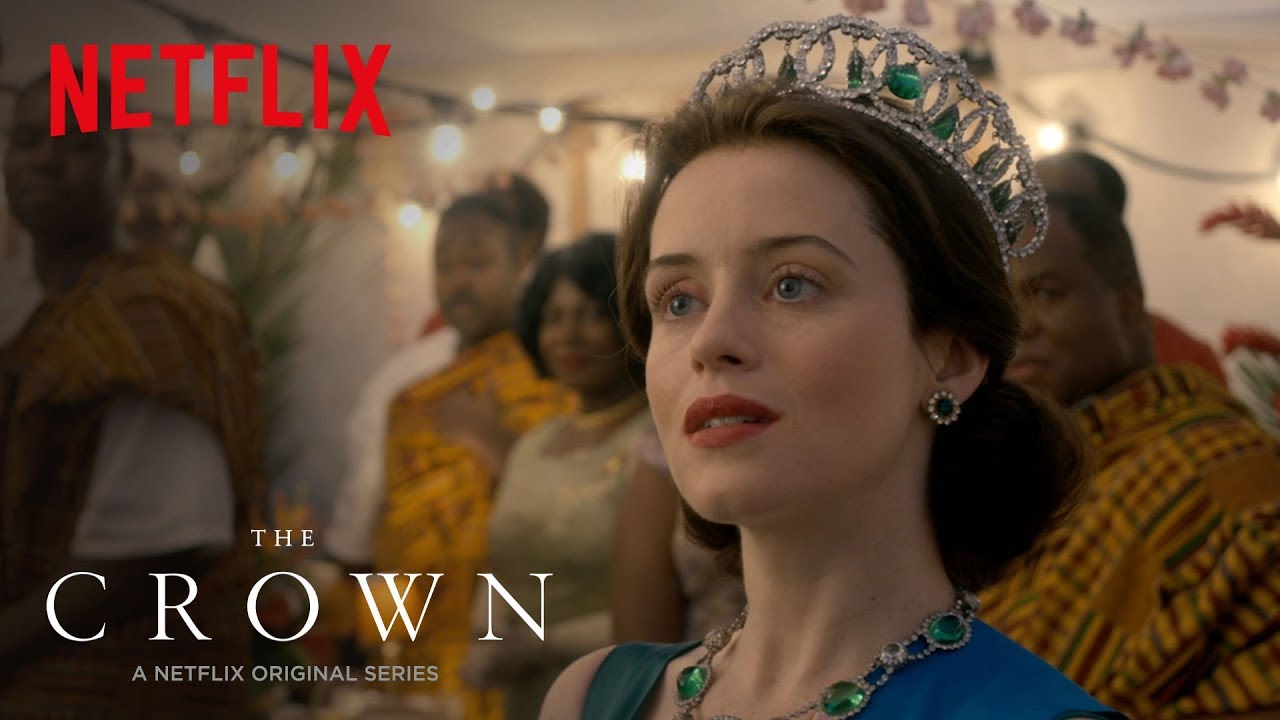 The Crown is one of the British TV Shows on Netflix. This show is a biographical story of Queen Elizabeth 2 of the United Kingdom. This covers Elizabeth's life from a young age and covers most of her reign.
The Crown has been written by Peter Morgan and produced by Left Bank Pictures and Sony Pictures Television for Netflix.
The first season covers Elizabeth's marriage to Duke and the incidents around her sister Princess Margaret's engagement with Peter. The second season shows the changes in government positions including Prime minister Harold Macmillan. In the same season, Queen will be blessed with a baby boy Prince Edworth. The third season continues with Margeret & Diana (Princess of Wales) along with dramatic incidents in the UK regime.
This series has won many academic awards. Queen Elizabeth herself appreciated the acting of Clarie Foy who has taken the role of a queen in this series.
8. House of Cards (6 Seasons)
If you like political thriller stories then this one is for you! House of cards is an American web series created on a series of political events that happens to Congressman Frank Underwood (Kevin Spacey).
When president Garrett Walker fails to appoint Underwood as the Secretary of state, Underwood starts making plans behind the president's back. He & his wife are running NGOs working together to ensure the success of each other ventures. Having a relationship with press reporter Underwood uses her profession to sway public opinion as needed. Meanwhile, he tries to fit in with Peter Russo as a secretary of the state by showing him clean. But later Underwood himself brings down Russo and kills him when Russo came to know about Frank's true colors. His death was portrayed as suicide. Before Zoe (Press reporter) came to know about the cruelty behind Underwood's calm face, he accepts the nomination for vice president of state America.
Each season continues with Underwood's political intentions, and crimes, Clarie (His wife) using clear water NGO fame to be in limelight. The final season is supposed to be released in November 2018.
9. Gilmore Girls (7 Seasons)
Gilmore Girls is a light, emotional drama that mainly focuses on the mother-daughter relationship. It walks you through the life of Lorelai Gillmore and Rory.
Gilmore Girls is a story of a single mother and her daughter. Lorelai Gilmore(Lauren Graham) gets pregnant when she was 16 and comes out of the house to raise her baby girl Rory (Alexis Bledel) independently.
Rory being a smart girl understands her mother and they both are more like friends than a mother-daughter. The story revolves around these 2 beautiful girls' daily life and around the people of Stars Hollow. Stars Hollow is a small town with very fewer people where Lory & Rory will be staying for their entire life.
10. Prison Break (5 Seasons)
There is a concept or saying that '100 culprits may be let go free but no innocent should be punished. In the series Prison break an innocent man goes to prison because of a political game. He faces a death sentence but his brother decides to set him free by intentionally setting himself in the same prison.
Lincoln Burrows is sentenced to death accused of murdering Terrence Steadman, the brother of Vice President of the United States, Caroline Reynolds. Michael Scofield, the brother of Lincoln believes in his innocence and decides to set him free. As part of his plan, he enters the same prison by committing armed robbery. Michael pretends that he is suffering from Diabetes and hence gets a chance to access the prison's infirmary during his daily insulin shots time. Though Veronica Donovan starts an investigation about these brothers to know the truth behind Terrence's death, the investigation was hindered by an organization named 'The Company'.
This Company is the main reason behind Lincoln's sentence and had connections with Lincoln's father. Michael along with his brother and 6 other inmates finally succeeds in escaping from the prison.
11. The Walking Dead (11 Seasons)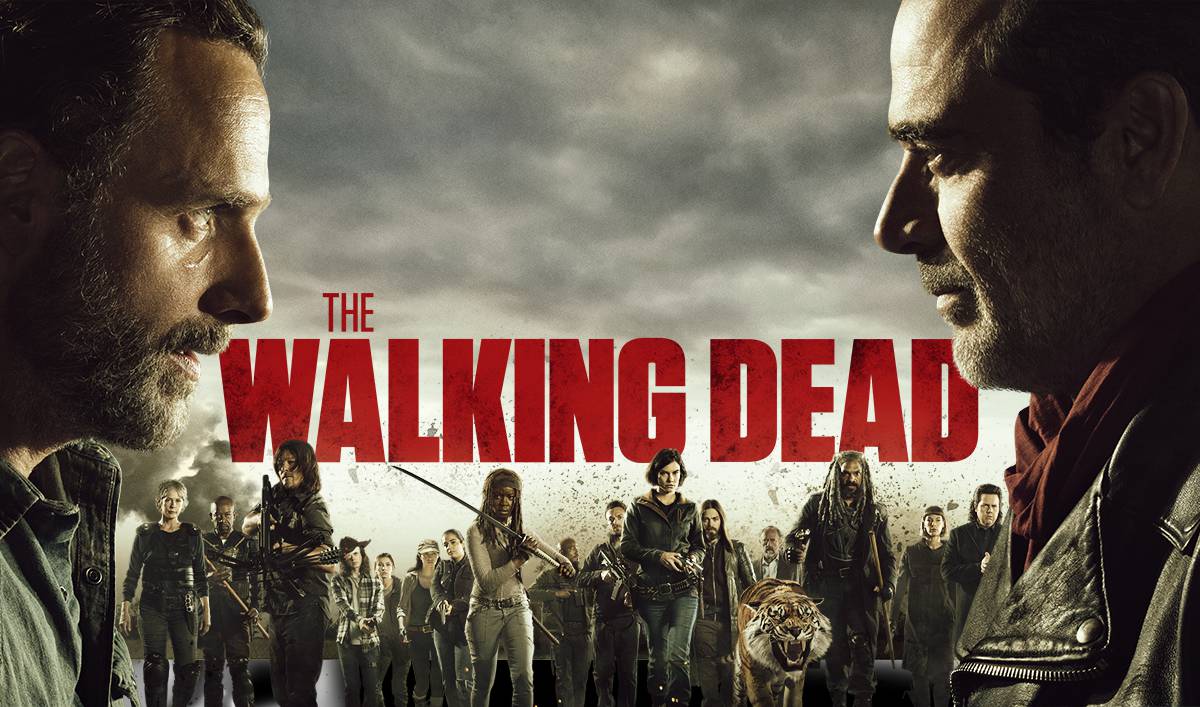 Do you like horror stories? Then you must watch The Walking Dead Show on Netflix. Frank Darabont developed The Walking Dead, based on the comic book series of the same name by Robert Kirkman, Tony Moore, and Charlie Adlard.
Rick (Andrew Lincoln) wakes up from a Coma and finds out that the world has been overrun by Zombies. He rushes to save his wife Lori and son Carl from the Zombie's attack. Once he finds his family, they travel to the safest place along with his best friend Shane. On the way, they meet more survivors and the group finds alternative ways for food and other basic necessities.
Surviving becomes difficult as the Zombie count grows each day. People who are bitten by Zombies convert and start attacking others. Every day the group hunts medical stores, and food stores to get food for the whole group. As the day passes more and more people die within the group because of the Zombie attack. They find a prison that seems safe to stay hence they clear all the existing zombies. They clean it, find water, and grow vegetables but all that will be gone when zombies start coming inside prison from a loophole.
12. Better Call Saul (6 Seasons)
After the success of Breaking Bad, Vince Gilligan & Peter Gould together created Better Call Saul as a spin-off prequel to Breaking bad.
Saul Goodman who was the lawyer of Walter White in Breaking bad is the main character in this series. This has new characters like Chuck McGill (Michael McKean) brother of Saul, Kim Waxler (Rhea Seehorn) Saul's girlfriend and Howard (Patrick Fabian) head of the law firm HHM.
This series depicts the early life of Saul Goodman which is before getting introduced to Walter White. His struggle to be a lawyer, his brother Chuck's hate against him, the Success of HHM, Parallelly showing drug activities by Salamanca & Gus etc have been plotted so beautifully that this series stands with its own credibility.
13. Ozark (4 Seasons)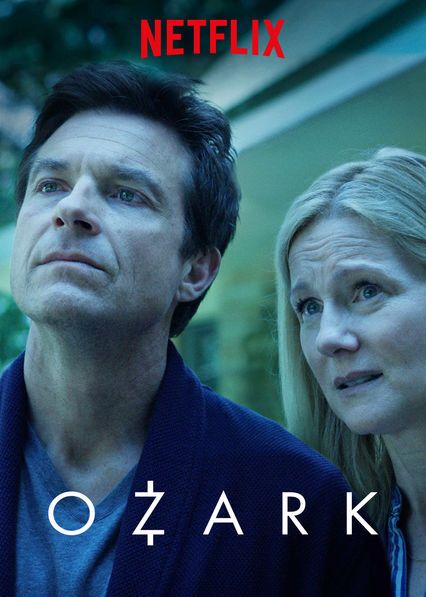 Another crime drama show revolves around the cartel world. Ozark is created by Bill Dubuque with Jason Bateman (Marty Byrde), and Laura Linney (Wendy Byrde) in the main plot.
When financial problems arose Marty Bride has to relocate his family from Chicago to Osage beach. Neither his wife nor kids are happy with this sudden swift of life. When the money-laundering scheme goes wrong he was threatened by drug dealers to return the money. A drug dealer tries to utilize Marty's financial skills and asks him to set up a laundering operation in the Ozarks.
Being shifted to a new city Marty's kids face problems each and every day. Meanwhile, an FBI agent investigates a case about Bobby's death whose dead body was found on Byrdes' boat dock. Thus the story has some exciting twists and turns.
14. Squid Game (1 Season)
In September 2021, Squid Game was released worldwide on Netflix. Instantly it became one of the best shows on Netflix. Recently Squid Game season 2 has been announced and fans are looking forward to it.
Squid Game is a survival-based game where around 456 players were involved in a contest, and risk their lives to win a huge cash amount. They go through many games where their life is at the stake! If they survive that round they will be qualified for the next round or they are dead. There is no third option! They are bought into this game by powerful wealthy people who want to self-entertain by looking at people killing themselves. The whole setup is well-organized with masked men wearing red suits and black face masks and hence players will not get to know them personally.
15. Quantico (3 Seasons)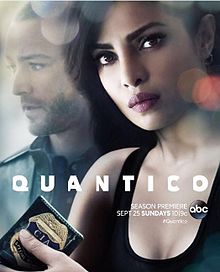 The first season of Quantico was quite famous in India because of the charming Priyanka Chopra as Alex Parrish in the show. This drama-thriller created by Joshua Safran revolves around the American FBI system.
A new batch including Alex Parrish (Priyanka), Ryan Booth (Jake McLaughlin), Liam O'Connor (Josh Hopkins), Miranda Shaw (Aunjanue Ellis), Shelby Wyatt (Johanna Braddy), and many others joins the FBI for training. the plot takes a twist when Alex becomes the primary suspect in a terrorist attack on the Grand center terminal. As the investigation carries out everyone from Alex's batch seemed to be a suspect. In the final episode, the real suspect was revealed.
The first season is very long with 22 episodes, 2nd season is reduced to 21 and the third ends up in the 12th episode. The third season of Quantico backfired in India because of the story where they have shown a person wearing Rudraksha as a terrorist. Quantico charm itself was lost during the 2nd season because of a stretched story and boring story plot.
16. The Punisher (2 Seasons)
This web television series is created based on the Marvel Comics of the same name. Jon Bernthal as Frank Castle decides to take revenge on people who killed his family.
The Punisher is a story of a good man who becomes a killer when his innocent family was killed. He Kidnaps, threatens, and kills people of the underworld. This punisher neither wears any costume nor has any superpower. The story is written very naturally without any gimmick of superhero charm. Though Frank is on a mission to take revenge he has humanity. He misses his family, and his wife's waking him up haunts him every morning. Thus this series is the seesaw game of humanity and revenge.
17. The OA (2 Seasons)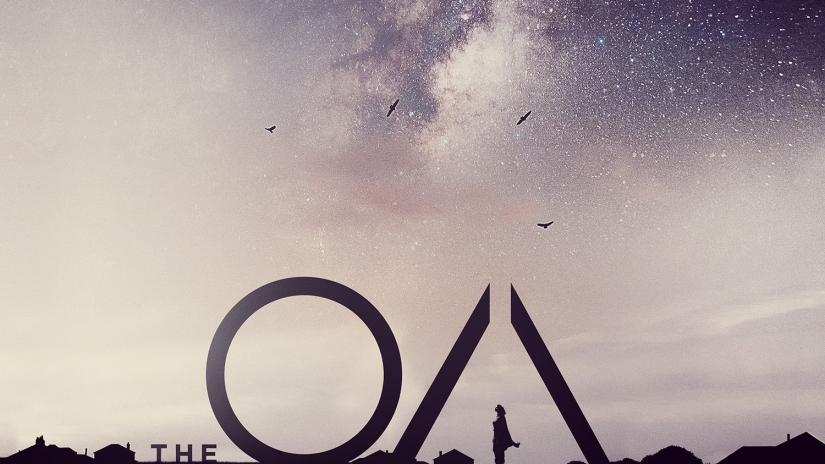 This mystery drama is a combination of science fiction, supernatural, fantasy, and mysterious elements. Brit Marling is in the role of 'The OA' alias Prairie Johnson.
A blind girl who disappeared 7 years ago suddenly reappears in front of her parents. The surprising element is her sight is back now. She never discloses where she has been for these 7 years and how she regained sight.
Prairie/ The OA asks her neighbor Steve to bring 4 more people to listen to her story if he wants to save himself from going to boot camp. That night when Steve brings his friends and a teacher, OA starts explaining her story. How she met Hap who is a scientist researching after-life. According to NDE, there are 5 movements that require 5 people to open a gate to the new dimension. A Series of incidents happen, OA returns from Hop regaining her eyesight and gathers 4 more people to open a gate to another dimension so that she can save people who were locked along with her.
This series is full of scientific facts, the concept of dimensions, and research on after-life. It takes 2-3 episodes to get the pace of the story.
18. Grey's Anatomy (19 Episodes)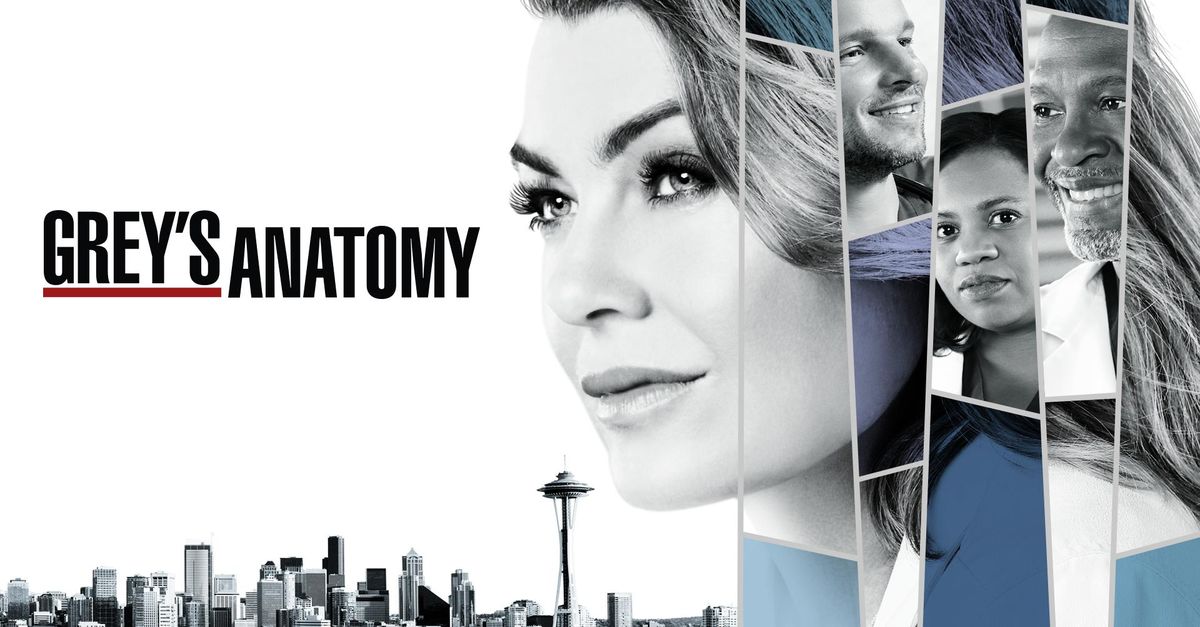 Grey's Anatomy focuses on the lives of Surgical interns, medical associates, research scholars, and attending physicians. Story of 5 surgical interns on the way to becoming professional doctors along with maintaining their personal lives and relationships.
This show is famous to the extent that until now they have bought a total of 14 seasons. Grey joins Seatle Grace hospital as a trainee along with a few other doctors George, Alex Izzie, and Cristina. It becomes challenging for them to balance their personal lives amidst hectic training schedules.
Grey's Anatomy explains some of the fascinating fantasies of the medical world.
19. New Girl (7 Seasons)
Developed by Elizabeth Meriwether, New Girl on Netflix is a story of a girl who stays with 3 men in an apartment. Jess (Zooey Deschanel), Nick (Jake Johnson), Schmidt (Max Greenfield), and Winston (Lamorne Morris) are in the main plot.
Nick, Schmidt, and Windson who are looking for a new roommate end up with Jess who is new to the city. Being bubbly and a teacher by profession Jess immediately builds a friendship with these 3 guys.
Cece who is a friend of Jess keeps visiting them and becomes Schmidt's girlfriend who always acts horny. Nick being the sensitive and soft guy cares more for Jess. They live together, fight to clean the house, share secrets and help each other during tough times.
20. Riverdale (6 Seasons)
Riverdale on Netflix is a perfect teen drama highlighting the life of 5 teens and the unknown mysteries. Riverdale is produced by Warner Bros created using the characters of Archie Comics.
The show sounds a bit ridiculous because it is a teen drama but apart from that, Riverdale is a perfect show highlighting the real problems of teens. If you are the one who likes Archie Comics then you better not watch Riverdale.