Jingle bells are jiggling all over the planet. People are busy buying gifts, shopping, making Christmas cards, decorating Christmas trees, cooking special dishes, and planning family gatherings.
I can see every house in my community is decorated, roads are lightened up, thus giving the vibes of Christmas. Christmas comes in the year-end to prepare us for the new year. Basically, Christmas excites everyone.
While you are making your loved one happy with the Gifts, Hackytips is here to make you happy! I have come up with a list of 10 best Christmas movies which you shouldn't miss watching.
If you are planning to spend quality time with your family on this holiday, Top 20 Netflix shows can help you with what-to-watch. If you are not a web series freak or if you have already watched these shows then check out this Christmas movie list.
10 Must-Watch Christmas Movies
1) How the Grinch Stole Christmas (2000)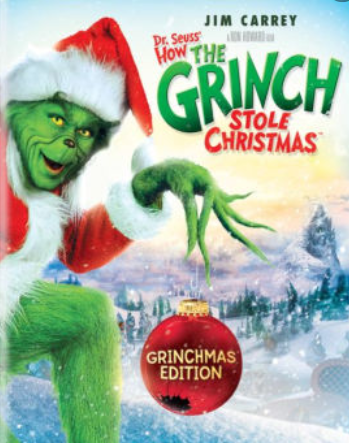 The Grinch is the fictional character created by Dr.Seuss in his famous Children's book 'How the Grinch Stole Christmas'. The Grinch is the icon of Christmas and the winter holidays.
This book was dubbed as a movie in 2000 by Ron Howard (Director) and Jeffrey Price & Peter (writers). Though it got mixed reviews, How the Grinch Stole Christmas movie became a financial hit and won many awards.
The Grinch, who is a resident of Whoville hates Christmas. While other people are busy celebrating Christmas, Grinch waits for a chance to take revenge. Grinch who arrived as a baby to Whoville created many sadistic events. Grinch was in love with Martha, once made a Christmas gift for her but ends up destroying the gift in anger when his friends laughed at his cut face.
He remembers it forever! When little Cindy Lou invites him to the town for Christmas he accepts the invitation. Instead of being part of the celebration, Grinch creates Chaos by burning a Christmas tree. Grinch thinks that Christmas is all about getting gifts and dumping them in the garbage. The movie continues with The Grinch & the Christmas celebration.
Since this movie is totally based on a children's book, little ones will definitely enjoy the movie. There are extra stories about Grinch's childhood and a strong moral about Christmas making it good for adults too.
2) Die Hard (1988)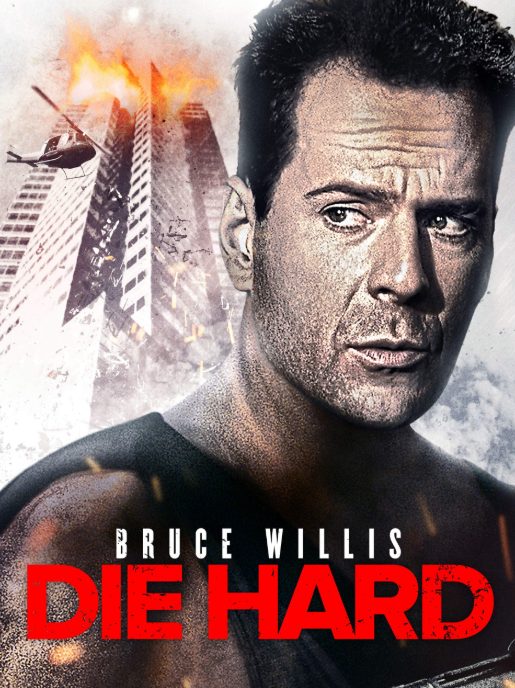 Many of the people say that Diehard is not a Christmas movie. Since most people remember this movie at Christmas I'm adding it to the list.
A story of an NYPD officer John McClane who tries to save his wife. This action thriller movie is a total package of fights, murders, investigations, twists and unexpected turns.
John's wife who is working at Nakatomi corporation attends a Christmas party arranged by her employer. Party was attacked by German terrorists while John was getting ready for the party.
Before the arrival of the FBI commands John fights alone with the terrorists. In the climax, the terrorist uses Holly (John's wife) but gets killed by John. Climax action scenes bring goosebumps.
If you haven't watched this movie, go for it this Christmas.
3) Jingle All the way (1996)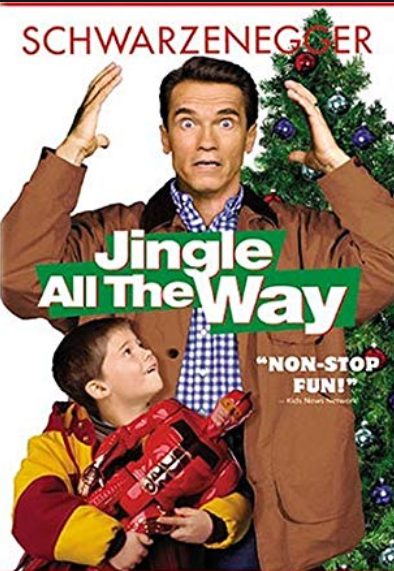 This movie is all about a father trying to get a toy gift for his son from Christmas toy sellouts. Being a parent you want to gift the best toy available to your kids. However, fathers like Howard Langston forget to bring the gifts on time.
Howard Langston & Myron Larabee meet each other when they were on a mission to buy the same toy for their kids. Since it is Christmas eve, every shop is out of stock. Howard & Myron put in a lot of effort to make their son happy. This comedy movie will definitely make you laugh out loud.
Howard's family attends Christmas Parade, where accidentally Howard gets the chance of being Turbo-Man for which he was looking for the whole day. Well, what happens next? Did the Howard succeed in pleasing his son with his attempt or Myron gets the Turbo-Man?
4) A Christmas Story (1983)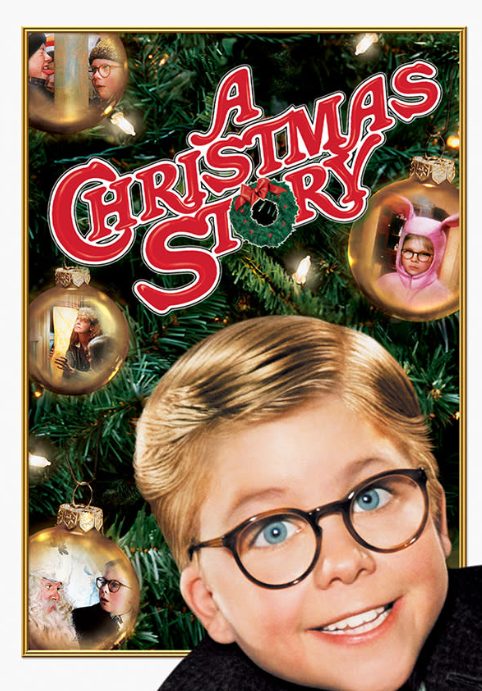 Ralphie when asked what is the best Christmas gift he has ever received- his answer is 'Red Ryder B.B. gun' which he received when he was 9 years old.
Little Ralphie wanted a Rifle as a Christmas gift. He asks his father, mother and even the Christmas Santa but all of them denies his request with the same answer "You'll shoot your eye out"
Saddened by the response, Ralphie's excitement for Christmas is half-gone! On the day of Christmas, though he receives presents from his parents, Ralphie is not happy. He is still expecting his rifle gift.
The movie runs in the narration of adult Ralphie. Ralphies innocence, his strong desire for the gift make 'A Christmas Story' a great movie.
5) It's a Wonderful Life (1946)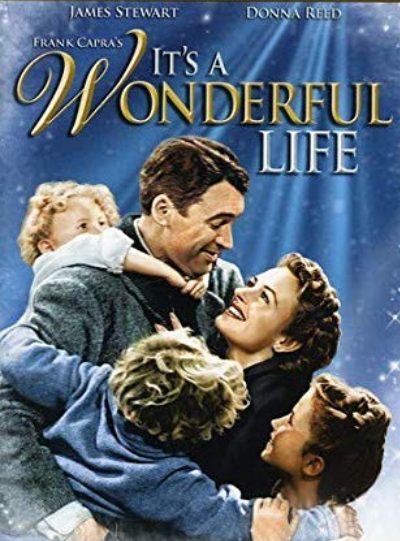 Most of the Americans watch 'It's a wonderful life' on Christmas as a tradition. This movie has touched many people's hearts and is one of the best Christmas movies that is ever made.
George Bailey, a resident of the community Bedford walls attempts suicide on Christmas Eve. He goes to heaven and meets his guardian angel Clarence. Clarence shows him flashbacks of his life and makes him believe how great he is.
George has to drop his world tour plan when his father dies accidentally. This makes George take care of his father's business 'Building and Loan'. Series of events takes place which makes George run out of money to run the business. When nothing works out George decides to kill himself.
This movie restores the faith in humanity and in God. Everyone has problems. The one who quits fails. Only people who face the odds of life can say 'It's a wonderful life'.
6) National Lampoon's Christmas Vacation (1989)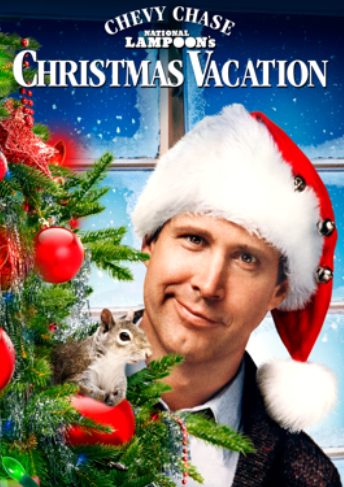 This movie is all about Clark Griswold's Christmas celebration. He messes up with Christmas tree, lights which he bought for decoration, and the Christmas dinner.
Thus everything goes off the track for Clark in front of his & his wife's parents. Extra trouble will arise when Ellen's (his wife) cousin, her husband & kids arrive unannounced.
Yet, Clark is kindhearted. He sees positivity in everything and tries hard to make everyone's Christmas better. However, he ends up with Police for a kidnapping case, instead of getting arrested by the police he gets a bonus from his Boss.
Christmas vacation is promisingly one of the must-watch-movie on Christmas eve with the whole family.
7) Bad Santa (2003)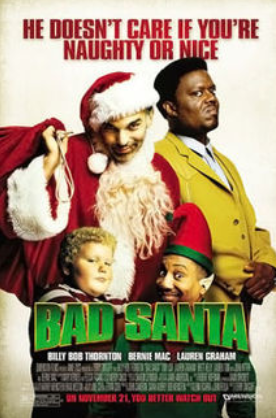 Not all the Santa's are sweet, not all the Santa's gives chocolates on Christmas Eve. This Santa is not the one who gives gifts on Christmas but he is the one who robs them.
Willie and Marcus who are professional thieves rob shops on every Christmas Eve in their Santa & ELF attire respectively. Things take a comedic turn because of Willie's behavior and sex habits.
This is the last movie of John Ritter who acted as a Mall manager 'Bob Chipeska'. Bob doubts Willi & Marcus and hence asks Gin to conduct an investigation on both of them. Willie misuse 'Thurman' who believes him as a real Santa.
This movie is full of comedy, emotions, and morale. You can add this to your Christmas-watch-list if haven't watched it already.
8) ELF (2003)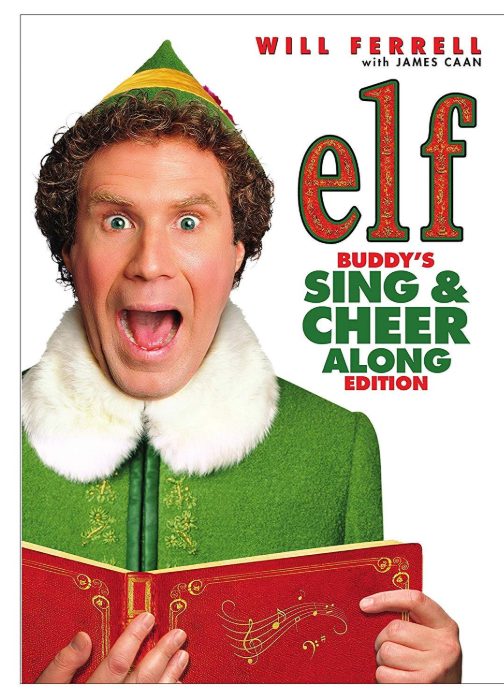 An Elf who was raised as an ELF for his whole life discovers that he is not an elf but a human! Dad elf tells him a story about his adoption which makes Buddy (Nickname) travel to Newyork in search of his parents.
He finds his father Walter who goes for a DNA test to accept him as a son. Tests confirm that Buddy is Walter's son which makes him part of the new human family.
Buddy puts in a lot of effort to be in the human world but somehow fails at his every attempt. Disheartened Buddy wanders through the streets all alone.
This movie has an emotional touch which makes everyone feel sad about Buddy.
9) A Christmas Carol (1984)
A Christmas Carol movie was released in the name 'Scrooge' in the UK in 1951.
Scrooge is a money lender in London is leading a miserable life. For Scrooge, everything is about money and he will choose money as his first choice.
One day Scrooge turns down the charity request because of it a ghost appears in his house. 3 Ghosts, one by one appear on that night and take Scrooge to his school life, adult life and future. After seeing how he left everyone for money and his death in the future, Scrooge decides to be the 'changed man'.
10) Miracle on 34th Street (1947)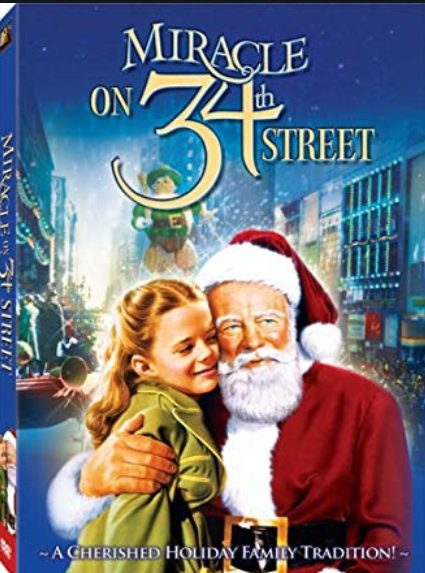 Do you believe that Santa is real? In 1947 this movie showed a court case where a young lawyer fights that Santa is real!
Kris who was hired as Santa in Macy's in 34th street never knew that one day he will end up in court. Khris faces many consequences of being good.
Fred a young lawyer, defends Kris and succeeds in proving that he is a real Santa. Was he real?
This movie makes everyone treat Santa like they are real. Who knows what secret is hidden inside that dress isn't it?